Bring Customers to You
Launch Solutions President Michele Nichols will teach a short course and roundtable discussion on marketing and sales strategies at Photonics West next month.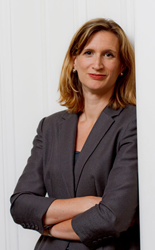 Changes in medical device and other markets pose new opportunities for the optics industry; however, many companies have found that traditional marketing and advertising are no longer effective. The workshop will explore highly targeted skills and strategies needed to attract technical buyers.
Today's engineers, scientists and program managers prefer do their own research before they engage with a new company. The short course, "Inbound Marketing – How to Bring Customers to You," will present inbound marketing tactics that have helped optics and photonics companies attract and connect with new customers.
The Marketing Roundtable session will allow participants to compare their own marketing successes and challenges with their peers in the optics industry. Nichols will facilitate the discussion, sharing lessons learned and benchmark data, along with specific recommendations for improving ROI.
"This industry is changing. Many of the business leaders we work with are ready to try something new but don't know how to measure success. This workshop gives them quantifiable goals," Nichols said.
The workshop will take place Wednesday, Feb. 11 from 10:30 a.m. to 12 p.m. in Moscone Center, Room 101. CEOs, VP of marketing or sales, product managers, marketing staff and others who interact with customers and are responsible for ensuring a healthy pipeline are encouraged to attend.
Nichols will also be offering attendees a free Marketing Assessment & Consultation after the show. Normally $2,950, the full assessment includes a comprehensive report reviewing a company's inbound and outbound marketing strategies.

Photonics West
7-12 February 2015
Moscone Center
San Fracisco, California, USA
Join us February 11 in Moscone Center Room 101:
Inbound Marketing – How to Bring Customers to You
10:30am-12pm
Marketing Roundtable
12-1pm


Michele R. Nichols has been developing marketing programs for optics and technology companies for more than 15 years. Along with her team, Michele has helped market leaders rebrand, enter new markets, launch new products and rethink strategy for the next stage of their growth.